Canada's Anti-Spam Legislation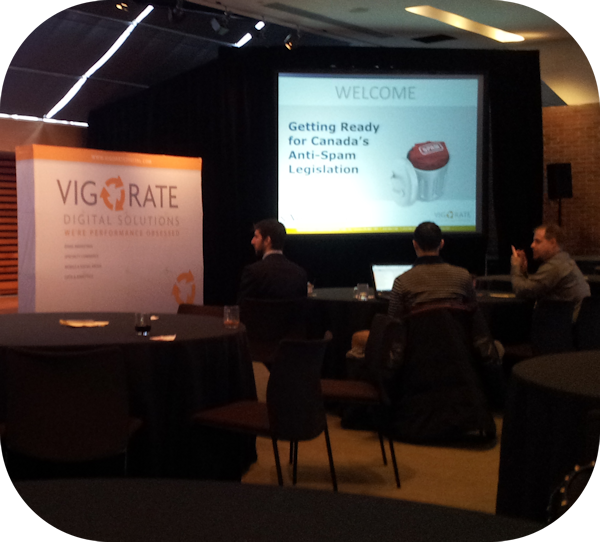 January 2014
In roughly 5 months Canadians will be able to sue other Canada's for receiving spam from them (up to $200 per email), the Canadian government will be able to fine spamming companies up to $10 million CDN, and the term "email marketing" will gain back a measure of respect as spammers are punished for the crimes and email marketeers (who run newsletters, email marketing campaigns that are 'opt in' and have obtained consent from the receiver) will distance themselves from the people who are operating illegal scam / phishing operations.
Canada's Anti-Spam Legislation (CASL) will come into effect on July 1st 2014 and it has people in the online marketing business looking very happy, and people who are operating fraudulent activities will have to be more cautious about their operations.
One of the companies that is quite happy about the changes is a company called Vigorate Digital. Vigorate Digital does email marketing in Toronto and was a major contributor to helping the new laws get made in the first place. On the morning of January 23rd, 2014 Vigorate Digital hosted a live event at the Toronto Reference Library, in one of the conference halls, talking to local SEO experts, email marketeers and more - answering questions about the new laws and how it will effect people who use email marketing as a means of advertising.
The companies that keep newsletters, have opt-in programs, etc, will be largely unaffected. All they need to do is prove that the person expressed their consent to have the emails sent to them by subscribing to the newsletter, opting in to an email program, signing up for email notifications, etc.
What is not okay however is companies emailing you out of the blue, asking for money in some form - or asking for you to sign up with their social media website - because those emails will be deemed illegal because you did not sign up for them.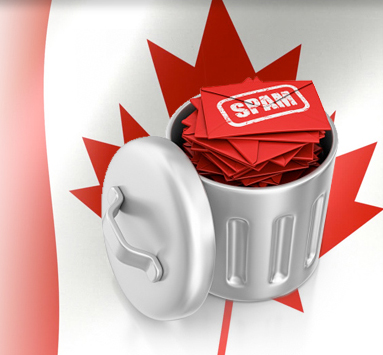 Those caught by the CRTC will be issued a fine of up to $10 million CDN - and individuals now have the right to sue companies or individuals in small claims court for up to $200 per spam email received.
It also gives the government more teeth to go after mafia organizations running phishing operations to illegally gather the banking info of Canadians. (Although they might want to be carrying firearms with them when trying to catch members of the mafia and shut down their operations.)
If it was up to us we would like to see the government cut off the fingers of people operating phishing attacks on Canadian banks - and no doubt Canadian bankers would like this too - but fines at least will be a step in the right direction.
So what happens when a mafia member refuses to pay the fine and skips town? Presumably they just set up a new operation in a different town and continues to operate their phishing attacks against Canadian banks - robbing Canadians of their life savings by tricking them with phony emails.
The USA and other G8 countries already have their own anti-spam laws, but it will be interesting to see if they can cooperate to pursue spammers across international borders.
And if we could just ban all emails coming from Nigerian princes that would be nice too.
---
Do you know who Joseph Kony is?
If you watched the video above you will know Joseph Kony is a power-hungry warlord from northern Uganda who enslaves children and turns them into butchers and rapists. He is one of the most despicable people in the history of mankind and has been doing this for three decades.
And yet comparatively few people in North America know who Joseph Kony is. It is because in North America we are sheltered from the rest of the world, we watch movies and listen to music and our lives are focused on our own selfish entertainment and greed. Meanwhile halfway across the world a mass murderer has an army of child soldiers doing his bidding.
Spread the word. Joseph Kony can be stopped if enough people know about him and voice their opinion to politicians that such mass murderers should be stopped. Learn more about Joseph Kony.
---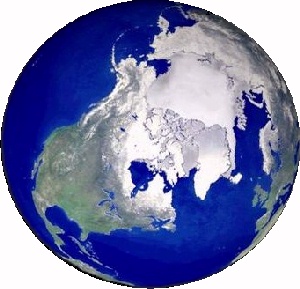 The Race for Arctic Oil
North of Russia and Canada, in the Bering Sea and Baffin Bay inbetween Canada and Greenland is vast regions of International Waters, with vast resources of oil lying below the earth's crust.
The problem with International Waters in the Arctic Ocean is that no one owns the sea, so basically anyone can drill there, tap it for oil and ship it to whatever country willing to pay the most (or hoard it to themselves for economics reasons).
With the speedy progress of global warming previously ice-jammed areas of the arctic sea are now safe to explore and map, don't think it is yet safe to drill for oil. Icebergs floating down from the high arctic can still do considerable damage to an oil rig (Titanic anyone?).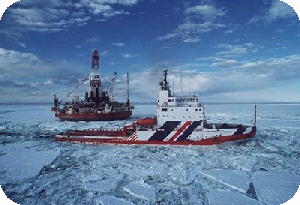 So in the meantime the lower reaches of the arctic are available for oil exploration, but like lake fishing the best spots usually get taken pretty quickly. In the next few years the lower arctic regions are going to be abuzz with test drillings, oil rigs and tug boats escorting dangerous icebergs.
The environmentalists are going to be spitting hellfire by the time it gets into fullswing and preaching the virtues of hydrogen cars.
But there are other issues as well.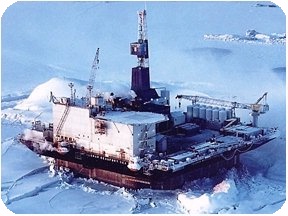 Denmark (which owns Greenland) has laid claim to Canada's most northern reaches of land (which geologists believe may contain gold, uranium and other precious metals). Canada says that land is clearly theirs and occupied by Canadian people, but this is not entirely true. The most northern Canadian settlement is Resolute. Beyond that, at the extreme tip of Canada's sovereign territory is Alert, a military base and radar tower. Denmark argues that the region inbetween Alert and Resolute (the Queen Elizabeth Islands) belongs to Denmark and is part of Greenland.
But if settlement equals ownership where is Denmark's settlements in Northern Canada? There isn't any. It is a stupid argument. The closest Danish settlement is Qaanaaq on Greenland itself.
And this dispute is now becoming a military issue as the Canadian coast guard patrols the region and has spotted submarines breaching the surface ice. Is Denmark sending its submarines to explore the region? Currently only Canada and its NATO allies are supposed to have submarines in that region, but military records show that other countries (not just Denmark) seem to be exploring and mapping the region.