Don't Teach English in South Korea
The Politics eZine - Working Overseas
---
This Website is Best Viewed Using Firefox
Teaching Overseas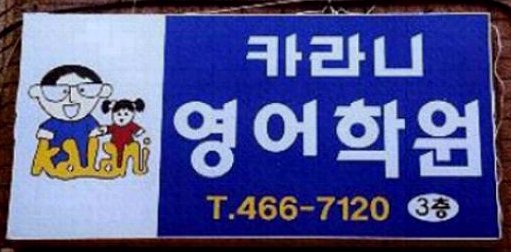 Updated March 2008.
If you're thinking of going overseas to teach English in South Korea, my first advice to you is DON'T.
Don't go! Pick a different country or find a job somewhere else.
I estimate there is a 70% chance that if you go you will end up getting screwed over in your contract and actually end up losing money. Most people don't last the first three months with a company. The ones who stay longer usually end up getting screwed over for even more money.
Take my example:
I've taught in South Korea twice and both times I ended up being screwed over and ending up in debt as a result. I was extremely cautious too. I picked the best quality companies I could find. The 1st company I worked for still owes me 6,200,000 won (roughly $6000 American dollars) for 3 months of unpaid work and 2nd company still owes me 700,000 won (roughly $650 American dollars). In both cases the cost of living required me to use my credit card to pay for bills and I ended up in huge credit card debt by the time I returned.
I wouldn't mind traveling or living in South Korea again someday, but not to teach there. The country and people are wonderful, but the hagwon/english institutes are corrupt and most usually go bankrupt within the first 1 or 2 years.
The rule of thumb in Korea is that if you're not Korean, then you don't really matter. You really have almost no legal rights. If a company decides to terminate your contract, for any reason whatsoever, they can and they will. So if the company is planning to swindle you anyway (and most do) then no amount of caution is enough.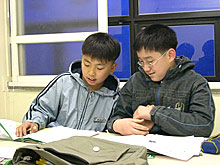 Politically your government (doesn't matter whether it is Canada, Australia, the United States or wherever) has no control or legal interest in the South Korean hagwon system. You could try to hire a lawyer and fight the system, but it is a fruitless effort. No one has ever managed to successfully sue a hagwon over wrongful dismissal or unpaid wages. They can basically refuse to pay you and then when your stay is over you hop on a plane and they never see you again. If they never see you again why should they bother to pay you?
Biggest Warning Sign: Late payments or payments are not in full amount, accompanied by excuses like "We'll pay you the rest next month."
I am not the only one to get screwed over in South Korea. I later learned that South Korea has one of the WORST reputations for ESL teaching. China and Japan are equally as bad, but which one is truly the worst is a matter of debate because its difficult to track these things.
They are notoriously bad for stealing from their employees, giving the employees bad apartments (my apartment in Seoul had a leaky roof and there was mold all over the walls and the ceiling), shirking on their responsibilities, paying employees the incorrect amount, skipping payments, and firing the employee on the 11th month (so they don't have to pay the year-end bonus or the return plane ticket).
They will try every trick in the book, including stealing your wallet, in order to take your money (or keep it to themselves).
Make no mistake about it, the Korean hagwon system is trying to make money, and they have no qualms about firing teachers once they've maximized their profit and refusing to pay the teachers their earnings.
During my second trip to South Korea the company that fired me refused to pay me the money they owed me for the previous month, even though it was required in their contract to do so. The fact of the matter is that my supervisor there had never even read the contract. She didn't have a clue what it actually said in the contract.
Indeed, your "English Contract" that you sign is worthless. The only thing of value or use under Korean law is your Korean contract, the one you sign when you enter the country and so unless you already speak and read flawless Korean, then you really don't have a clue what your real contract actually says.
For example the second time I went to South Korea I was told by recruiters my apartment would be clean and the contract said I would have air conditioning. Instead it was a moldy mess, and there was no air conditioning (and it gets very hot in South Korea).
My advice to people is that if you want to teach English overseas, do so as a hobby. You won't make any money at it, because the companies will screw you over. If you want to travel to South Korea, go right ahead. Indeed, I strongly suggest you volunteer yourself for a contract, and when you're there with your free plane ticket, skip out on them and visit Japan or China instead. If they are going to screw over foreigners, then I see nothing wrong with us foreigners screwing over them.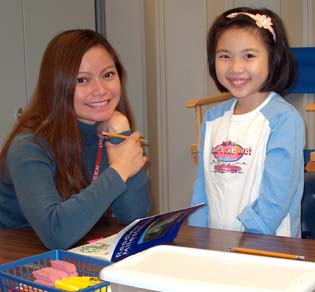 South Korea in general has nice people, great food and I loved being in the country. I just don't like the corrupt people who run the private schools/hagwons. I got screwed over the first time, and I still went back because I loved the country so much. When I got screwed over a second time, I decided there would not be a third time. They won't fool me a third time.
I am not a person who is easily fooled. I took every precaution in trying to find companies with a great reputation, but the fact of the matter is that unless it is an university (which pays better) then they ALL have bad reputations. Every foreigner I met had something bad to say about his or her company.
There is only two ways to fix to this problem:
If ESL teachers in South Korea organize together, form an union and hire a team of lawyers fluent in both Korean and English. Maybe then they could force the industry to set better standards. Refusing to work is the only way to make certain you get paid for the work you actually do.
The other option is partial ownership. Korean companies only allow foreigners to own a maximum of 50% of property or a company, so you can't start up your own company unless you have a Korean citizen as a partner. If you were married to a Korean and you both wanted to start up your own company this would be ideal as the money would be shared and split evenly.
Want to teach professionally? You might as well just go to teacher's college. Better hours, better pay and you get 2.5 months off every year.
Because as it currently stands the companies in South Korea aren't worth the annoyance and heartbreak. You fall in love with the country, but the ESL hagwon system will only break your heart.